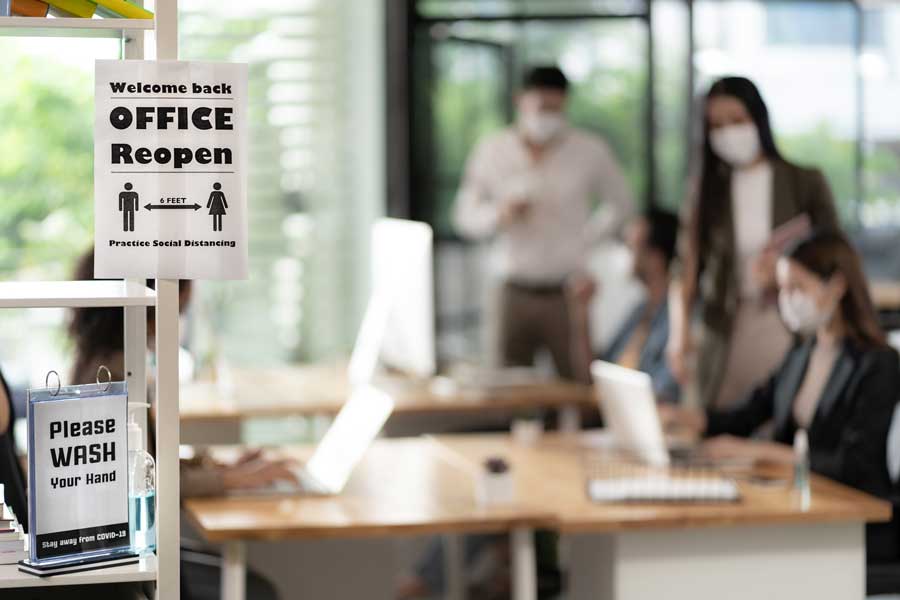 Process servers have always been the gold standard in guaranteeing that people's constitutional rights are upheld, that they receive legal documentation securely and discreetly, and that they are properly notified of their involvement in court dealings. There has always been a need to be cautious when serving papers, however, and this is true more so during the ongoing COVID-19 pandemic. Just how has the pandemic affected how process servers carry out their jobs?
The Need to Adapt
COVID-19 rules and guidelines are still very much different from state to state and city to city. But regardless of local regulations, our team of process servers here at Roland Investigations make sure to take proper steps to keep themselves and the people they come in contact with safe. This includes maintaining safe distances, wearing masks, and wearing gloves if necessary.
Another thing that differs regarding COVID-19 and process of service is the court you are dealing with. Among the different discussions revolving COVID-19 rules and regulations, guidelines regarding service of process are not usually among them. This means that your local courts and judges will be the deciding factor regarding what is an acceptable and successful serve or not. Some courts grant permission to serve someone via certified mail, while others may not view that as acceptable. This is just another aspect of the pandemic that process servers have had to learn to navigate around.
So yes, this pandemic has presented the need for process servers to adjust and adapt, as the world has. But it in no way has halted them from completing their jobs. Just know that regardless of the state of the pandemic, if you need process of service, Roland Investigations is here to help. We make sure to keep up to date with local and state regulations and continue to implement safe practices, and we make sure to serve the way the court deems appropriate.
By Roland Investigations 2-14-2022